We set great store by highly aesthetic dental care for you to feel beautiful and for your wellbeing.
Metal-free restorations are used for high-aesthetic procedures at our practice. Cercon, an exceedingly compatible aesthetic material and high-performance ceramics are put to use in this context. The use of cosmetic veneers, ceramic inlays and aesthetic composite fillings forms an integral part of our treatment concept.
The final look can be revealed before the actual aesthetic procedures by using what is known as a "mock-up" (a synthetic model of the desired outcome of the treatment). Look in the mirror to see you how you will look even before the actual treatment, and of course you can also join in the process of shaping your look.
For further aesthetic offers visit our Dental Specialists White Lounge.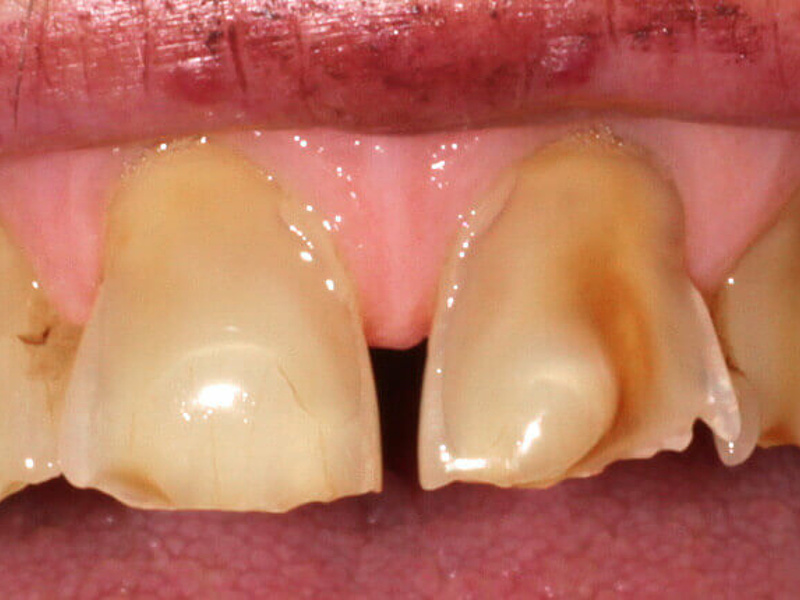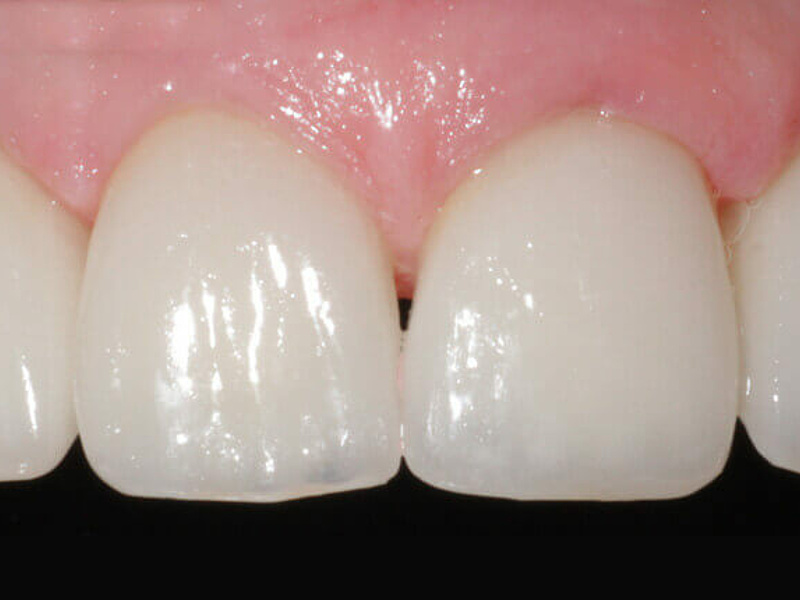 Diag. 1: A patient with major tooth loss caused by incorrect and extremely concentrated home-bleaching before the all-ceramic individual crowns treatment.
Diag. 2: Patient after fitting all-ceramic crowns.